view your special flowers from every direction
Tabletop Cube Keepsake Finishes
Your wedding or special event floral arrangement displayed in a tabletop keepsake, which can be viewed from 5 sides. Availble in different sizes and stylish choices of tabletop cube bases.Choose one to match your style and taste.
Standard Tabletop Cubes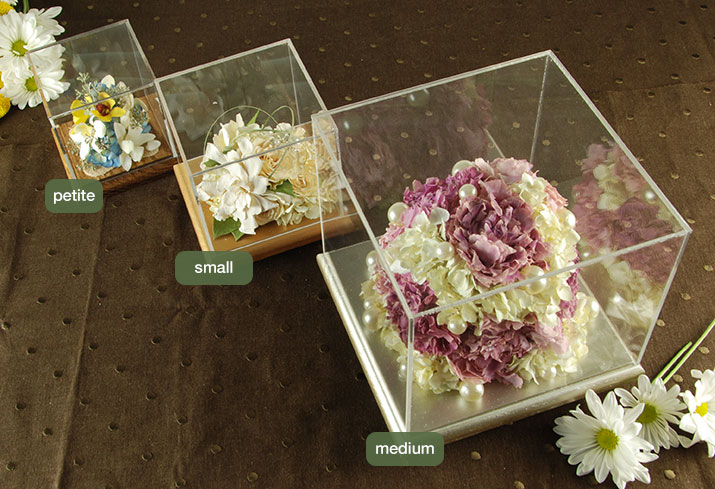 From left, petite cube (shown in walnut finish) measures 5" long x 5"wide x 5" high. Small cube (shown in soft gold finish) measures 6" long x 6" wide x 6" high. Medium cube (shown in soft silver finish) measures 8 1/2" long x 8 1/2" long x 8" high. Not pictured, large cube measures 11" long x 11" wide x 8" or 9" high.
---
Imperial Tabletop Cubes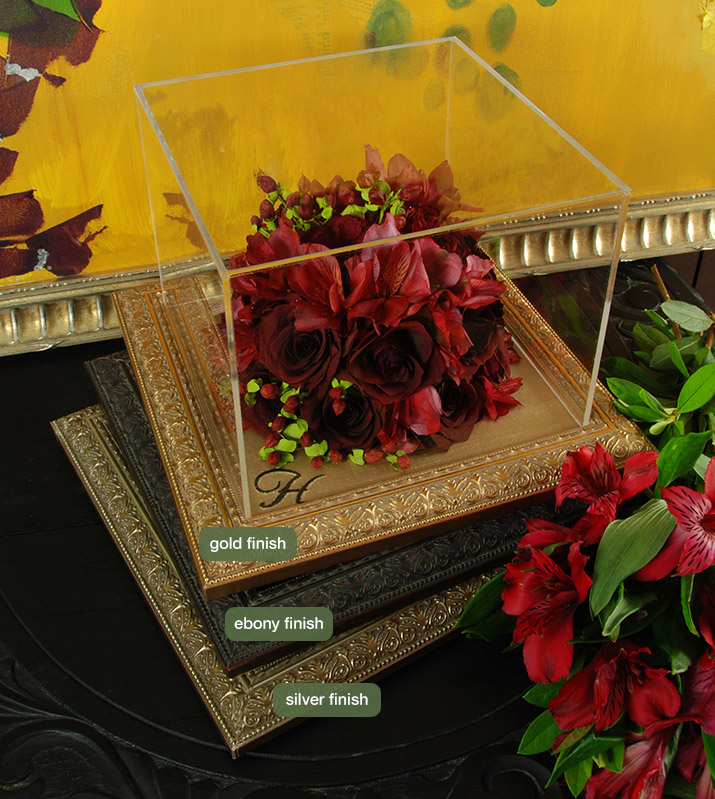 Medium sized imperial tabletop cube (11" long x 11" wide x 8" - 9" high) shown here. Imperial cubes are also available in a large size, measuring 13" long x 13" wide x 8" - 9" high. Both sizes are available in the finishes shown above, gold, ebony or silver.
---
Standard Tabletop Cube Finishes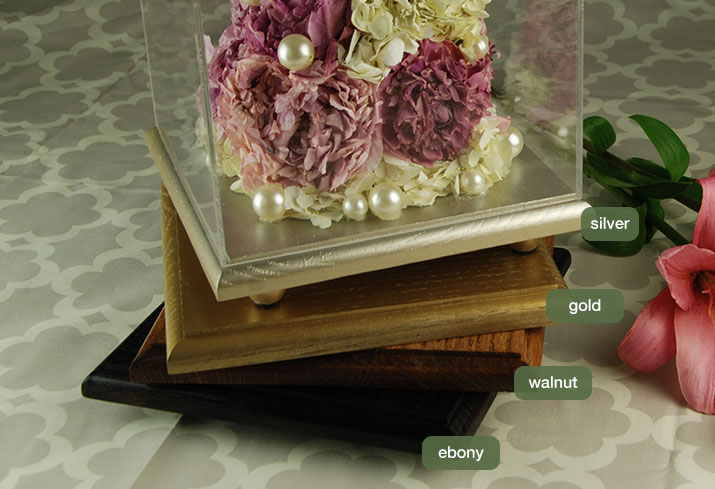 Keepsake Floral's standard tabletop cube finishes are pictured here: soft silver, soft gold, walnut or black.
---
Petite Hinged Cube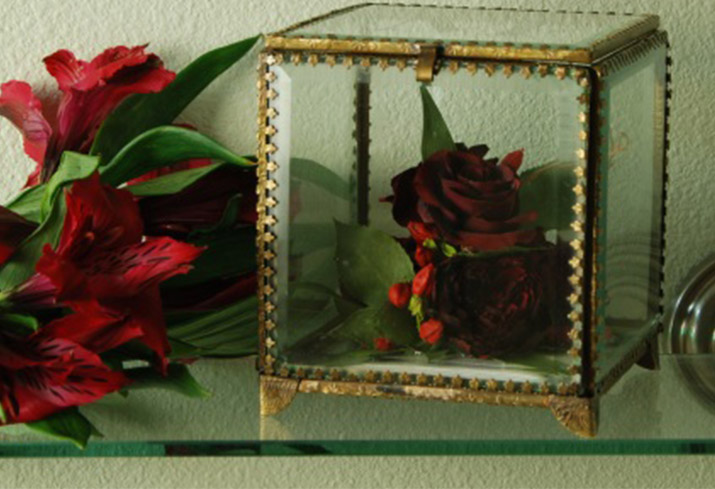 ---
Keepsake Styles & Designs
Keepsake Creations Galleries
Website design by Thrive Creative Labs