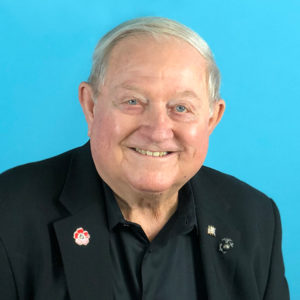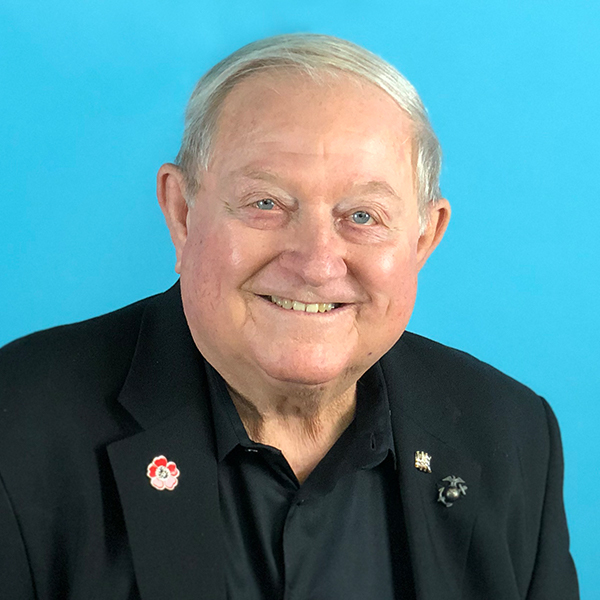 This month, in celebration of Veterans Day on November 11, we're spotlighting our "framing superhero" and beloved veteran, Charlie Davis. Besides hand-building all of our custom Keepsake shadow boxes and frames, Charlie lives an eventful life outside of the workshop, always with a smile on his face and a quick-witted comment in his back pocket!
He was born in Perry, Florida, but his father shortly relocated to Michigan for the military when Charlie was only a couple years old. After years passed by, Charlie chose to follow in his father's footsteps and join the military himself. He served in the United States Marine Corps Force Reserves for 25 years. That's right…a quarter of a century! Such service, along with qualities instilled by his family, give him his versatile skills, strong work ethic, and sense of discipline.
After Charlie retired from the Marines, he eventually made his way to Orlando to be closer to his parents. Family is clearly an important aspect of life for Charlie, with seven children to prove it! He crossed our path through connections within his church, and luckily for us, happened to be the perfect fit for our Keepsake Floral family as well. When Charlie isn't busy putting his intricate craftsmanship to work, he enjoys spending time in the great outdoors. Whether it's fishing or vacationing to the beautiful landscapes of North Carolina, he finds happiness in escaping to the simplicity of nature.
Although he might not be able to cast a fishing line as much as he'd prefer to in his free time, Charlie finds pleasure in watching the excitement of competitive sports, like football, and especially loves clever quick-wit comedy shows, like Black-ish and Last Man Standing. Charlie carries his great sense of humor no matter where he is, though. While claiming a cactus as his favorite flower, he also advises young people to work hard, save a few dollars, and "don't drink and drive!"
Even through 25 years of serving in the Marine Corps Reserves, raising seven children, and the infinite effort he puts into his work, Charlie always keeps a smile on our faces.