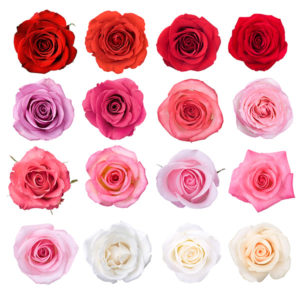 Language is constantly evolving. This means that the way we communicate with those we love is constantly changing too. Our grandparents had love letters to keep in touch with their significant others .. Carefully penned in cursive and stamped with a lipstick kiss.
Today our vernacular with messaging is so fast-paced because of texting that abbreviations are everything. We shorten even the simplest words like "love you" to "luv u" just to save time. This can be incredibly convenient for staying in touch, but it does take some of the mystery out of love notes.
One of our favorite forms of love expression dates to Victorian times. When a couple was courting, they could send secret messages to one another through flowers. Every girl had a small dictionary that gave meaning to every flower imaginable. The use of flowers as a language is called Floriography. Some flowers like the Camellia even have different meanings based on their color. We have compiled a list of some of our favorite and most popular flowers for bridal bouquets and their secret meanings.  Let's keep the language of flowers alive!
Alstroemeria: Devotion, Wealth, Prosperity, Fortune

Baby's Breath

:

Innocence, Pure of heart

Calla Lily

:

Magnificent beauty

Camellia (General)

:

Gratitude, Perfection

Camellia (Red)

:

Unpretending excellence, You're a flame in my heart

Camellia (White)

:

You're adorable, Perfected loveliness

Camellia (Pink)

:

Longing for you

Dahlia

:

Dignity and Elegance

Daisy

:

Loyal Love, Gentleness, Innocence

Delphinium

:

Flight of fancy

Fern (Maidenhair)

:

Secret bond of love, Discretion

Freesia

:

Innocence, Trust, Friendship

Gardenia

:

Purity, Sweet love, You're lovely

Gladioli

:

I'm really sincere, Flower of the Gladiators

Heather

:

Good luck

Heather (White)

:

Protection, Wishes will come true

Heather (Lavender)

:

Admiration, Solitude

Ivy

:

Fidelity, Wedded Love, Affection, Friendship

Larkspur

:

An open heart

Lavender

:

Loyalty, Love, Devotion

Lily of the Valley

:

Return of happiness, Humility

Magnolia

:

Love of nature, Nobility

Orange Blossom

:

Innocence, Purity, Eternal love, Marriage

Orchid

:

Love, Beauty

Parsley

:

Useful knowledge

Peony

:

Happy marriage, Prosperity, Bashfulness

Poinsettia

:

Be of good cheer

Queen Anne's Lace

:

Haven

Ranunculus

:

Radiant, Charming

Rose (Red)

:

Love, I love you, Desire

Rose (Single red)

:

I Love You

Rose (White)

:

Charm, Innocence

Rose (White and Red)

:

Unity

Rose (Pink)

:

erfect happiness

Rose (Pale Pink)

:

Grace

Rose (Dark Pink)

:

Thankfulness

Rose (Burgundy)

:

Unconscious beauty

Rose (Coral)

:

Desire

Rose (Dark Crimson)

:

Mourning

Rose (Orange)

:

Fascination

Rose (Peach)

:

Immortality, Modesty

Rose (Yellow)

:

Friendship, Joy, Gladness

Sunflower (Dwarf)

:

Adoration, Pride

Sweet William

:

Grant me one smile

Tulip

:

Love and Passion

Veronica

:

Fidelity

Wax Flower

:

Riches