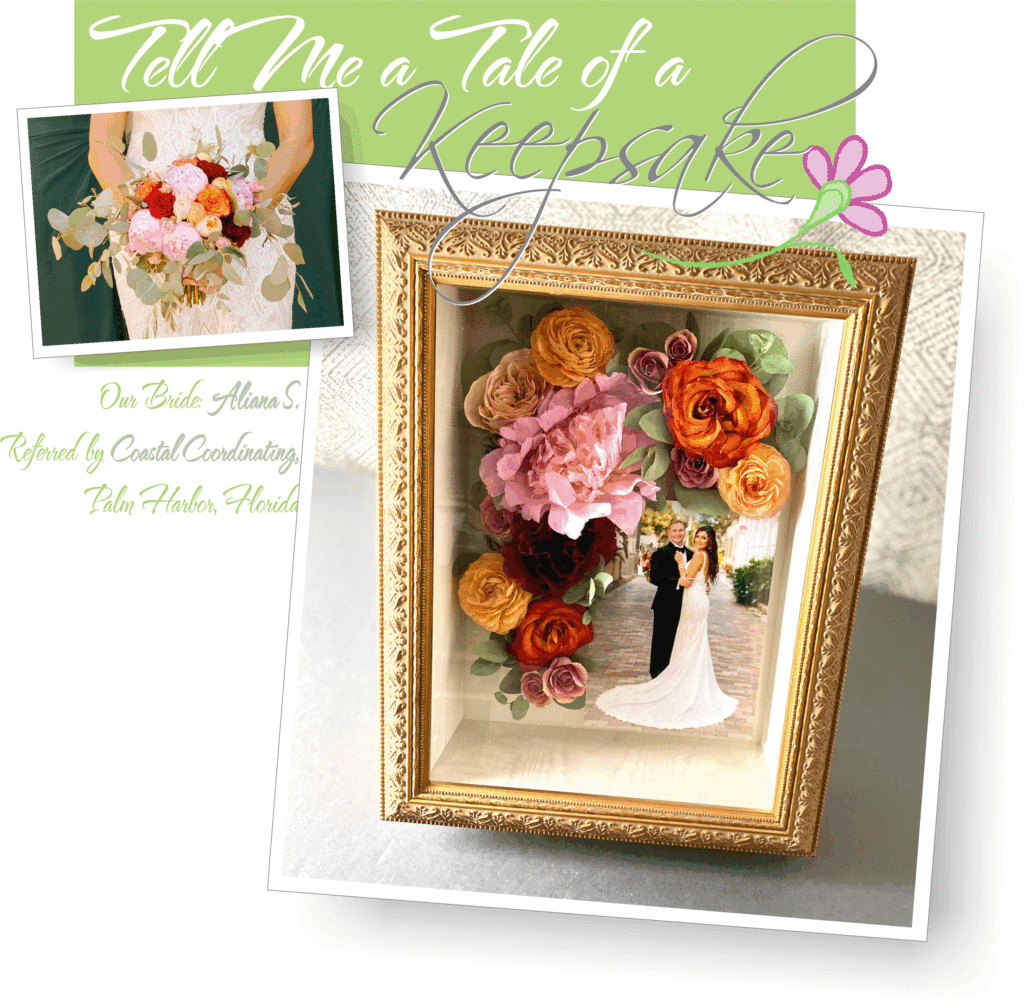 Welcome to a new feature of our KEEPING UP newsletter .. "Tell Me a Tale" will highlight some of the beautiful floral designs that we receive for preservation and show readers how these clients have chosen to exhibit their flowers within their keepsakes.  It's so much fun to see the "before" and "after" transformations!  And look also at your inbox this year for a few individual "Tell Me a Tale" stories to break up the email monotony.
This keepsake's tale begins with our client and bride, Aliana.  Aliana lives near Lakeland, Florida, not far from the Orlando area.  Her wedding took place on the west coast of the state, however, in June of last year.  The folks at "Coastal Coordinating" referred Aliana to us after her event.  Aliana is definitely in good company as more than 70% of our clients book their floral preservation AFTER their event has already taken place.
Aliana chose a classic imperial gold frame and our simple "cherish" design for the layout of her flowers.  She provided the photo and flowers, and our designers did their magic!  Voila!  A beautiful keepsake for Aliana to enjoy for years and a big thanks to the folks at Coastal Coordinating for the assist!