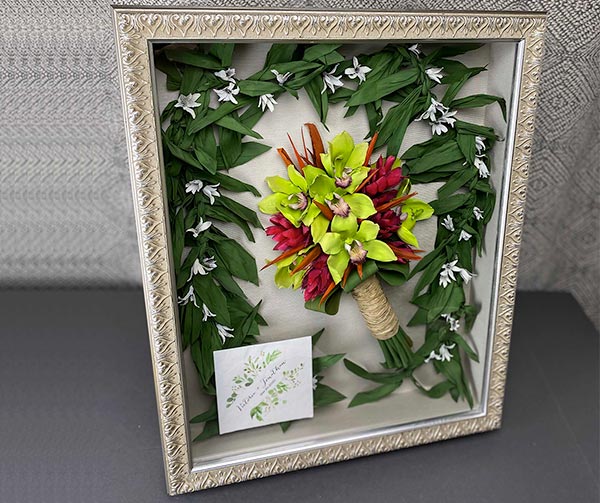 Destination Weddings have grown exponentially popular over the last decade. In fact, one out of every four weddings are considered a destination wedding. With most occurring in the continental US, particularly California and Florida, beaches and theme-parks are proving they aren't just for the average sight-seeking tourist. Although Keepsake Floral is located in Central Florida, we are closer to some of these Florida-based destination celebrations, but we do receive destination wedding bouquets from destination locations across the entire country.  Many of these weddings are, of course, beach-themed or from Walt Disney World.
Beach Weddings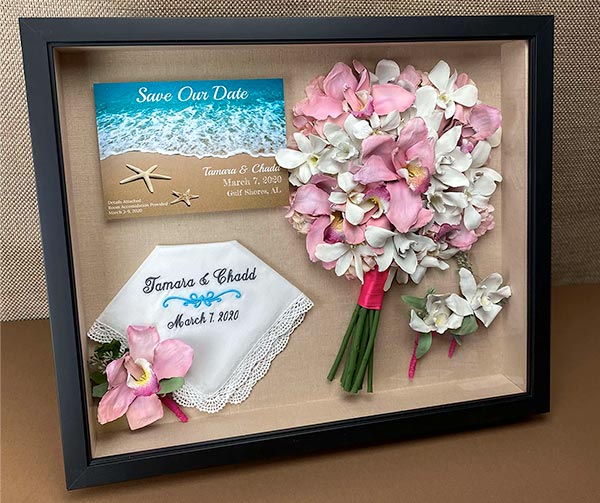 Weddings on the beach have an inevitably romantic environment, while also maintaining a casual, comfortable, and elegant aesthetic. Since the beach provides such natural beauty in itself, beach weddings don't require as much money to be spent on overly elaborate décor. Floral arrangements alone can make for the perfect accent. The flower choices can remain soft and subtle to accent the natural tones of the beach, or they can be tropical and outgoing to add a pop of color.
Disney Weddings
Disney World, with dozens of resort wedding venues to offer, allows for versatile themes that can turn any fantasy into reality. As the exclusive provider of floral preservation for the Walt Disney World Florist, Keepsake Floral has enjoyed its share of Destination Disney bouquets over the past 20+ years.
Take an opportunity to check out Disney's TV show, called Disney's Fairy Tale Weddings, where they "take fairy-tale romances to the next level."  Disney's elaborate attention to detail makes planning a jaw-dropping wedding achievable. At Keepsake Floral, we work directly with Disney World and the brides that choose to preserve their wedding bouquets. The styles range from elegant princess-like arrangements, to specific movie themes, and everything in between.
Why have a destination wedding?
More than just a captivating environment, destination weddings are often more cost efficient than staying local. Spending money on a venue in the city, extravagant décor, a caterer, a personal wedding planner, etc. isn't always the cheapest, or easiest, option. Many resorts, cruise-lines, and other sought out destinations, like Walt Disney World, offer packages with bundled expenses, along with providing full-time wedding coordinators on staff to help for less-stress planning. Although they might not take place close to home, destination weddings can allow for a truly memorable location for a couple and their wedding guests.  So, let's travel!