Over the last few years, one of the biggest wedding and interior design trends has become ornamental grasses. With an unrepeatable texture, dried grasses can trend to classic, minimalistic, unconventional, and even elegant preferences. Style trends often seem to repeat themselves, and this one is making its comeback from the earth-loving sixties and seventies.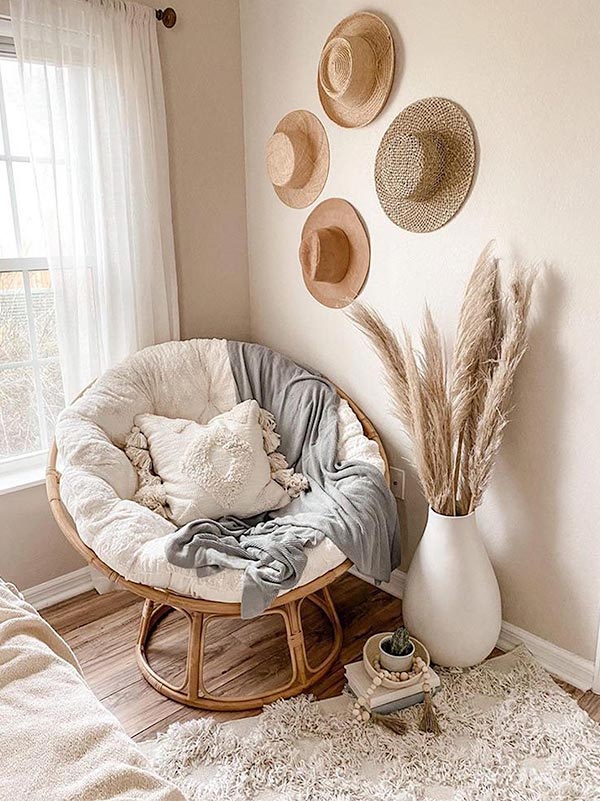 Specifically Pampas Grass, or Cortaderia Selloana, is currently waving its feathery plumes all over social media. Although it has remained common in niche boho style celebrations, since being featured in a few Hollywood celebrity weddings, it has gone viral for wedding trends everywhere.
Pampas Grass included in wedding or interior design has proven to be perfect for the d nature-loving people out there. It's hardy, versatile, budget friendly, and available all year round. Available in white, beige, and pink, there are endless opportunities to include this grass in eye-catching arrangements. Whether it be wedding bouquets, floral arches, center pieces, backdrops, or isle-linings, floral designers agree that the neutral coloring and wispy texture can blend nicely for a stylish or subtle aesthetic. The evergreen nature of this soft bloom is exactly what entices the mass appeal.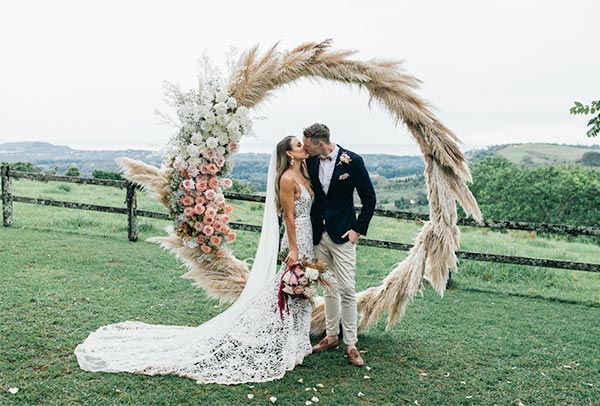 Interestingly enough, Pampas Grass is originally an invasive species native to South America. Since being introduced to California in 1848, people have discovered that this grass is different than most natural plants. Even when dried, it gets better with age instead of wilting like most plants would. It adds a subtle yet dramatic accent without being overly bold or, even when standing alone, can make a creative statement in itself.
Pantone has a "Golden Hour" palette that consists of neutrals with spicy, reddish-brown and orangey accents … a perfect complement to Pampas Grass. As Pantone describes, "the earth textures mixed with pops of color provide a natural and romantic aura."