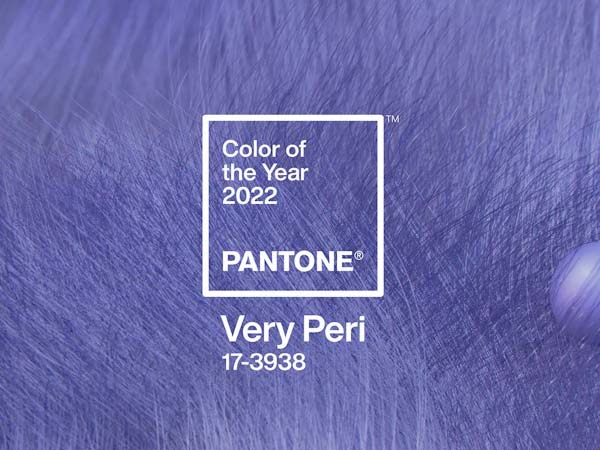 "A new Pantone color whose courageous presence encourages personal inventiveness and Creativity." 
Sounds awesome, doesn't it? Pantone goes on to say that Veri Peri displays a carefree confidence and "daring curiosity" that gives life to our creative spirit. This new color helps to embrace this altered landscape of possibilities, opening us up to a new vision as we rewrite our lives.
After two long years of closed businesses, working from home, or not working for a period of time, rewriting the way we live our lives sounds like a New Year's resolution we could all examine. So many are looking at their home and work lives in a new way. The challenges the pandemic required encouraged team members to be more flexible with both methods and time. At Keepsake Floral, we certainly believe that there is a way to do that and we do try to encourage our team members to flex their work with their lives as much as possible.
Veri Peri is the first Pantone color that has been explicitly created as the annual Pantone Color of the Year. According to Laurie Pressman, Vice President of the Pantone Color Institute, this "reflects the global innovation and transformation taking place." Alongside the new vision of personal transformation comes the exciting innovations permeating so much of our lives. Our heavy reliance on technology really brings this into focus.
The gratitude for the qualities that blue represents, complemented by a new perspective that resonates today, PANTONE 17-3938 Veri Peri places the future ahead in a new light. We at Keepsake Floral welcome this new perspective in a new and different light.
We're looking forward to seeing Veri Peri in design work this year! Certainly we'll see thistle, delphinium and hydrangea, violet blue ribbon and other fabric accents. And we imagine we'll also see the blue silver that glints beneath some of our favorite silvery greenery like dusty miller and lamb's ear. We cannot wait to see how you talented floral design partners incorporate Veri Peri into your design work and inspire us to preserve it!