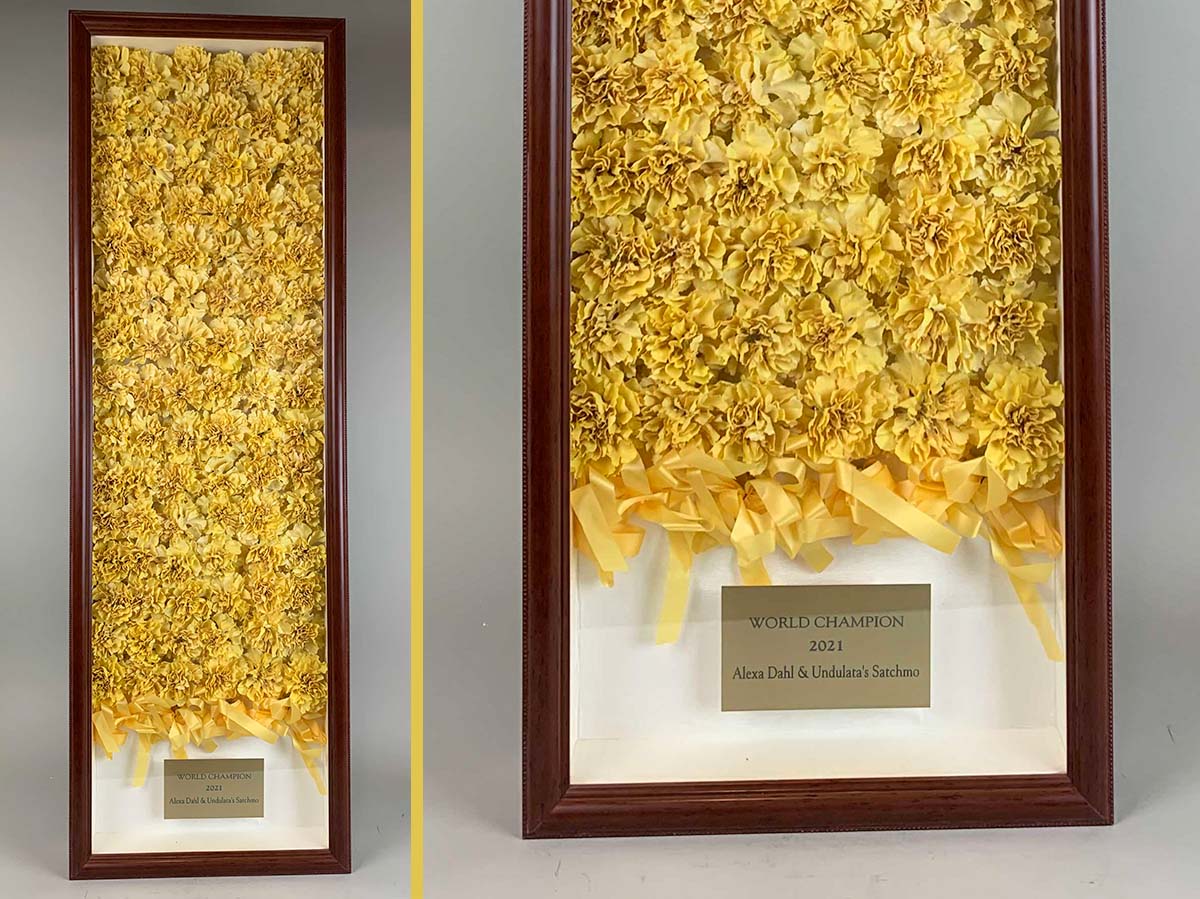 Yes, Keepsake specializes in preservation of wedding and funeral flowers, but we also preserve lots of other special occasion pieces.  This beautiful shadowbox, measuring 12″ wide and 40″ contains the winning blanket for the winning horse in a regional competition.  This is the third keepsake of this size that we have done for this family and their award-winning equine.  This one contains more than 120 carnations and matching yellow ribbon .. it definitely took quite a while to produce!
That being said, Keepsake Floral can preserve flowers from ANY occasion, and we can create keepsakes of almost any size.  We've preserved flowers and greenery from the Olympics, red roses sent to a fan from an 80's pop singer and various versions of Baptism flowers, prom flowers and anniversary blooms.
And although FLORAL is in our name, flowers are not required to be included in a keepsake.  We have displayed marathon medals from around the country, other various awards and memorabilia from antique woodworking tools and Native American arrowheads, as well as memorabilia belonging to beloved pets and favorite vacations.
Our full service framing department has the ability and expertise to carefully and beautifully display almost anything you can imagine. Non-wedding and non-floral clients choose from the same framing and keepsake options that we offer to our preserved floral clients .. almost 50 different framestyles and interior linings, all custom-sized and expertly crafted to last for decades.
Think of us when it's time to preserve those flowers, but also remember us when it's time to display any special memories.