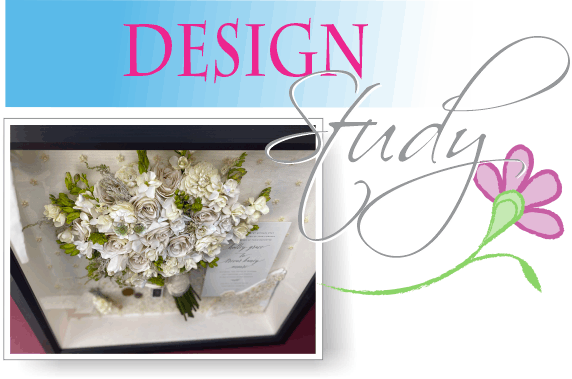 The staple of bridal work! We do love them, but preserving them successfully can prove challenging.
Just as when fresh, white flowers, when preserved, provide differences in texture, pliability and hue. All white flowers preserve to a less white and more ivory version of their original fresh selves.
White callas are the most hearty of the bunch, but require painstaking color enhancement and air brushing. White roses are usually quite hardy as well, react well to hand painting, but do require a bit of airbrush highlighting to keep them looking natural. Orchids, alstromeria and larkspur all retain their bright whiteness post preservation, but require significant post-hydration coloring to prevent them from discoloring over time. Phalos, alstromeria and freesia all are significantly fragile upon preservation .. often like working with tissue paper.
So coloring these flowers requires patience and a light hand.
The luminous-ness of these blooms, like many others once preserved, disappears once the water is removed from the flower. The only way to provide any close ties to that luminous look is through hand painting and air brushing, but we all do miss that dewey glow that only fresh flowers can provide.