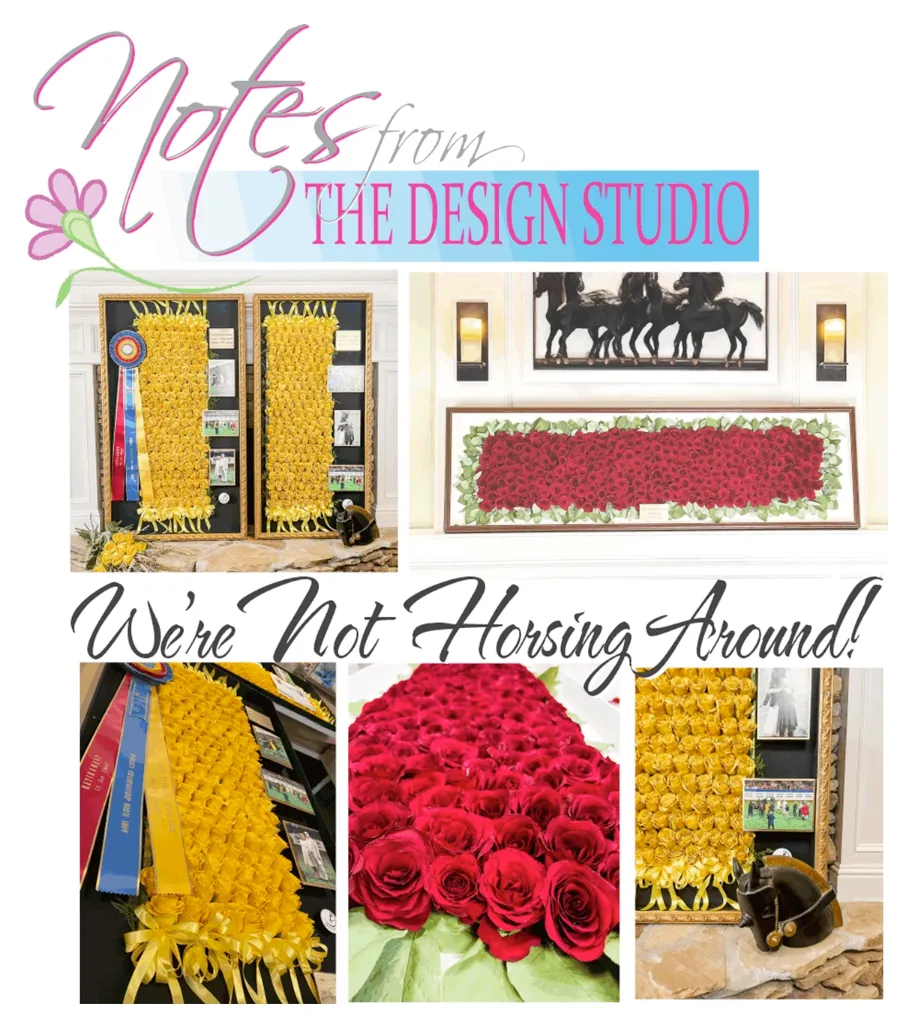 Wow!  Who knew that rolling layers of flowers adorning horse race and horse show contests would be so amazing?!  But, gee, are they ever!
Keepsake Floral has been so fortunate this year to have a handful of "horse blankets" sent our way to preserve.  The ones pictured here are those from a retired show horse and a horse who won first place in his show division.  But, of course, flowers are flowers and shadowbox frames are shadowbox frames, and Keepsake can make the most out of both.  In the works, Keepsake Floral has preserved and is in the midst of preparing a keepsake design for another horse who participated in the infamous Kentucky Derby and the Belmont Stakes.
These "horse blanket" keepsakes have their own unique challenges, primarily due to the sheer size of the flower blankets and the quantity of flowers (hundreds per blanket, honestly!), but creation of keepsakes measuring close to 6-feet in length means LOTS of labor and design time to get these flowers preserved and designed within their shadowbox.  In past years, Keepsake has had to crate these completed horse blanket keepsakes for shipping.
One of the major challenges for Keepsake, is the method of our preservation which helps maintain flower shape during the dehydration process, is that we completely disassemble the horse blanket and preserve each flower INDIVIDUALLY.  Then, we re-assemble the blanket within the desired keepsake design, which is truly a labor of love, but also just plain labor.  These  unique and flower-ful keepsakes are among the most unique that Keepsake Floral handles, but are truly among the most exciting and favorite of our design team!