Our Referral Rewards Program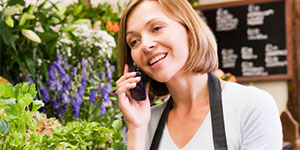 Earn money by simply referring a customer to us.
Essentially, you provide the client and we'll provide the preservation. The professionals at Keepsake Floral will preserve the actual flowers the bride carries down the aisle, creating a truly personal work of art to be displayed for years to come. As a florist or event planner, you'll simply refer your customer to us, making you a Referral Partner.
A Keepsake Floral Referral Partner provides his or her clients with brochures and information about our services receiving a referral compensation for each of those clients who book with Keepsake Floral. We'll even provide you with brochures to hand out to your interested clients.
Inquire About Our Referral Rewards Program →
---
Our Preservation Partnership Program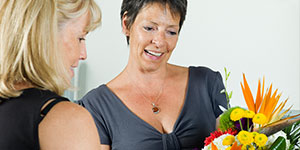 Earn more money per referral by booking a client directly for floral preservation.
You'll have greater control over the process of booking a customer for preservation and will earn more money per referral than you would with the Referral partner Program. Being a Preservation Partner simply means that you "offer" the Keepsake Floral service through your business by taking the client's inital customer deposit and submitting it to Keepsake Floral.
There is no initial investment to participate as a Preservation Partner, simply your commitment to initiate the deposit-taking process with your clients. With each order you take, you'll retain your compensation portion from the bride's deposit. By choosing this option, you'll receive a supply of order forms, brochures and a brochure stand as well as the availability of additional marketing tools of your choosing and the option to purchase a sample or samples at reduced retail pricing.
You'll also be added to our Preservation Partner section of our website and we'll send you a current link to add Keepsake Floral to your website.
Inquire About Our Preservation Partnership Program →
---
Our Current Preservation Partners
Use the link below to see a listing of our quality Preservation Partner wedding florists and bridal consultants by location. These florists specialize in wedding bouquets and wedding flowers, while the wedding consultants offer the best in wedding planning services and all provide tops in customer service. You can also visit these businesses to see Keepsake Floral samples and place your deposit for your Keepsake.